DC'S New 52- Justice League International
Posted:
September 21, 2011 |
Author:
Donald
|
Filed under:
Uncategorized
|
6 Comments »
Let me start out by officially admitting I'm a huge fan of the JLI. They were like the cousins you never talked to at the family reunions, but you knew somehow they could be awesome.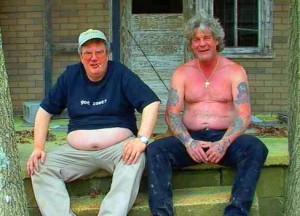 These guys will some day re-invent the hammer.
Written by Dan "the man" Jurgens, creator of such greats as Booster Gold, The Death of Superman storyline, and this: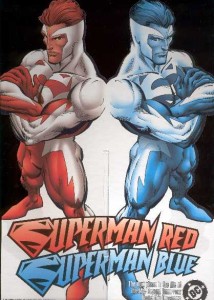 Hey wait, where ya goin?!
The series was either going to be totally off the mark, or right on…as of issue one, I'm unsure. Huh? Let me explain, please…before the stoning begins!
This new series has a few of the oldies but goodies such as Booster Gold, Batman, Rocket Red and a Green Lantern (in the form of Guy Gardner, my personal favorite). But it also has some of the "lesser tiered" characters as well:
Wait…let's look at that cone picture one more time.
Um, what was I saying?
There are a few other WTF moments, such as the addition of August General In Iron annnnnd Vixen..yes, Vixen. Her power? She can act like animals..yep "waits for laughter to die down".
Yep, this is her power…sigh
So the team is assembled and they're sent off to investigate seismic activity and the disappearance of some governmental scientist types. They get there and BAM..Rock Lords attack!!!!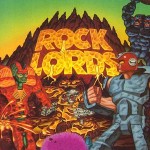 I had almost all of these!
But seriously, rock people do attack and it ends on a cliffhanger. While the series is a bit slow to start it does pick up pace and could be fun, if we get "Old Dan Jurgens" not "Red & Blue Dan Jurgens". Only time will tell, but I'm in for the long hall on this one! Of course Aaron Lopresti's great art doesn't hurt one bit…I'd say give it a try, you might find it to be a fun gem.
Your JLI Partner,
Donnie "If I was a Rock Lord I'd be Diamond" Dramma
---